WITI's 28th Annual Women in Technology Summit:
Saving our Planet through Digital Transformation
June 21-22, 2022
Forward-thinking women understand that climate change is an urgent challenge, a generational responsibility … AND a professional opportunity. The good news is that we women in technology are the world's best bet in the fight for a clean, healthy, and sustainable planet.
And we have the tools to do it: Digital Transformation (DX) helps organizations do a better job of both delivering their traditional value propositions and creating new ones – especially those focused on sustainability. Accenture finds that by using public cloud services, enterprises could cut their IT-related greenhouse gas emissions by some 6%, the equivalent of taking 22 million cars off the road.
At the crux of achieving sustainability through DX are exciting new technologies like artificial intelligence, blockchain, cloud computing, and the Internet of Things. This will create both technical and non-technical career opportunities, and WITI is here to help you explore them.
Accelerating Digital Transformation for the Environment
This provoking curtain-raiser video on the role of digital technology in accelerating environmental sustainability was produced by the United Nations Environment Programme (UNEP).
Want to learn more? Don't miss UNEP's Pooja Munshi speaking at the WITI Summit on Wednesday, June 22.
Keynote Speakers Include:
WITI's 2022 Virtual Summit will feature:
Keynotes showcasing women worldwide who are tackling climate change and accelerating sustainability.
Tech sessions on AI/ML, Agile/DevOps, Blockchain, Cloud, Cybersecurity, DX Leadership, Robotics, and more.
Panels and workshops on leadership and mentoring.
Global networking sessions so you can connect and share with other professional women around the world.
Back by popular demand: WITI's coaching circles, pairing speakers with small groups to discuss professional development topics to further your career – including creativity, teamwork, and problem-solving..
As Madeleine Albright said: "I think what needs to happen is we need to help each other." We are women in technology – and we can do exactly that.
Feedback from previous WITI Summit attendees:
"Great event. Worth the investment!"
"The entire Summit was inspirational and motivating. I left refreshed, with new ideas and new confidence on how to work to be a more authentic woman and how to build a better career/ better life!"
"Energizing, refreshing, exciting, uplifting to be at a conference and spend days with such a group of intelligent, energetic, passionate, and positive individuals. From the participants to the speakers and exhibitors, everyone was very genuine about helping women achieve, be successful, and enjoy confidence."
"I really enjoyed the WITI Summit. Thank you to all who participated and gave back to the women in technology. The sessions were just long enough to get the excitement going, but not too long to start to get bored. Great time!"
"Attending the WITI Summit is an opportunity to spend time with smart, accomplished women who are successful in STEM careers. Speakers and attendees are open to discuss new ideas, willing to share their knowledge and experiences. Most importantly, they are approachable."
Agenda
* Subject to Change All times are PST

6:45am - 7:00am PT
121 - Keynote: A Leading Afro-Optimist's Views on Climate Change and Its Impact on Africa
Afro-optimism is the state of absolute conviction that a bright future lies ahead for the African continent, and that the sons and daughters of the continent will be the crafters of such a future. Prominent among them is Dr. Arame Tall, one of the world's experts on global climate services, adaptation, resilience building, and community-based early warning systems. In this informative keynote, Dr. Tall shares her concerns about climate change and discusses how all of us, worldwide, can do something about it.

Arame Tall, Ph.D.
Senior Climate Change Adaptation & Resilience Specialist, The World Bank

7:00am - 8:00am PT
122 - Digital Transformation: Mitigating Climate Change's Impact on African Women
This panel will discuss Climate Change and how it has reshaped the business economy. We'll explore its impact on the African Woman, and discuss how digital transformation is the key to tackling Climate Change. Finally, we will explore how digital transformation is being implemented in the African Market, its successes and failures. Learning Outcomes:
1) Understand Climate change and its impact on the African Woman
2) Understand digital transformation and how it is being implemented in the African Market
3) Understand how digital transformation is the key to tackling climate change
Winifred Ereyi
Head, WITI Africa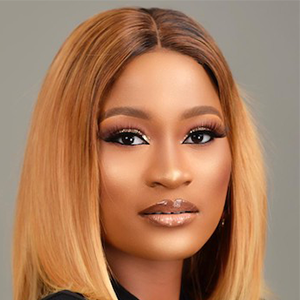 Abimbola Abikoye
Social Impact Analyst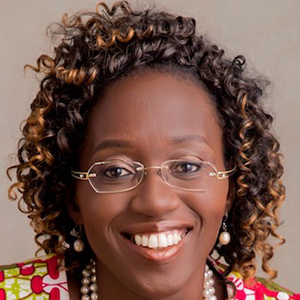 Ibilola Amao, Ph.D.
Executive Consultant, Lonadek Global Services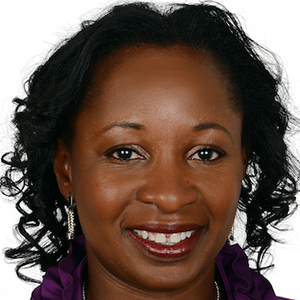 Tosin Arowojolu, P.E.
Network Director, WITI Bahrain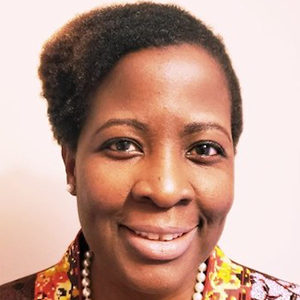 Yewande Awe, Ph.D.
Senior Environmental Engineer, The World Bank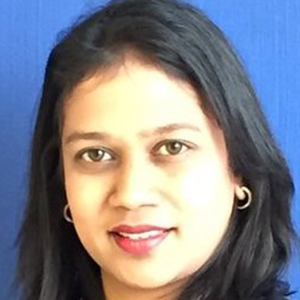 Vashinee Bheemul
Managing Director, Vector Technology & Solutions

8:00am - 9:00am PT
131 - Global Networking!
Back by popular demand! Here's a chance to meet and mingle with fellow Summit attendees from around the country and around the globe. Grab yourself a cup of coffee (or tea) and join us for an informal networking event. Jump in any time ... stay for 60 seconds or 60 minutes or anything in between … and open a new door.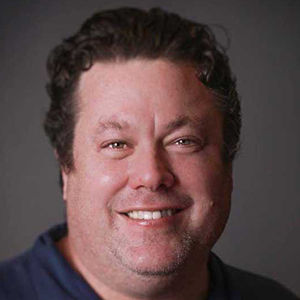 David Leighton
President & Co-Founder, WITI - Women in Technology International

9:00am - 9:30am PT
141 - Keynote: Getting Better Results from Resources We Already Have
Professor Rachel Kyte was named by Time magazine as one of the "15 Women Leading the Fight Against Climate Change." She has become a go-to expert for heads of state and multinational CEOs trying to figure out how to transition away from fossil fuels. Before being named Dean of the Fletcher School at Tufts University, Professor Kyte created the nonprofit, Sustainable Energy for All, that seeks to bring energy to under-developed places. In this keynote we'll learn more about obstacles she encountered and how she overcame them.

Marti Evans
Managing Director, Strategic Partnerships, WITI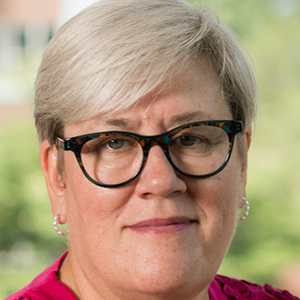 Professor Rachel Kyte
Dean, The Fletcher School, Tufts University

9:30am - 10:15am PT
151 - Digital Transformation: Opportunities and Action
Breakout Workshop
This session will define digital transformation and emerging technologies, and help you identify key areas to digitize, including strategy, core processes, and technology. Designed for leaders focused on implementing new ideas, staying ahead of the competition, and aligning their people, data, and technology to drive digital transformation. We'll overview the pace of change and its impact, implications, and opportunities. Also included: how corporate sustainability can leverage digital transformation to create meaningful change.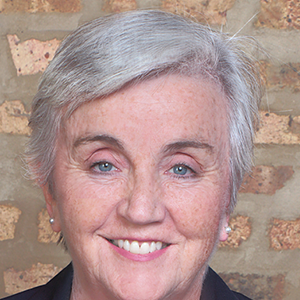 Marian Cook
Digital Transformation Consultant & Educator, 2U

9:30am - 10:15am PT
152 - Securing Your Digital Transformation Journey
Breakout Panel
The promise of digital transformation can't be realized if we don't integrate security into the process. In this panel we'll take a buzz-free look at what digital transformation really means to business success and how organizations can make the most of it without putting sensitive assets at risk or breaking the bank. We'll also provide process and technology recommendations that any organization can implement to accelerate their secure digital transformation journey.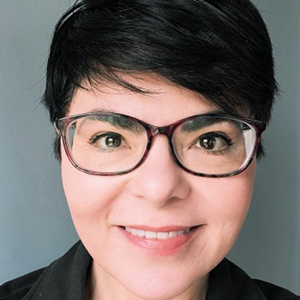 Diana Kelley
Executive Board Member, Cyber Future Foundation & WiCyS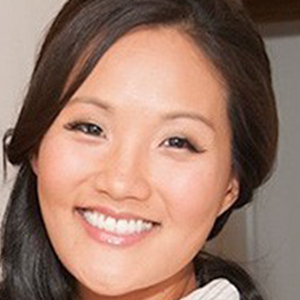 Naomi Buckwalter
Executive Director, Cybersecurity Gatebreakers Foundation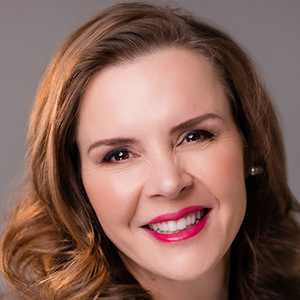 Helen Knight
CIO & Strategic Advisor, Helen Knight Consulting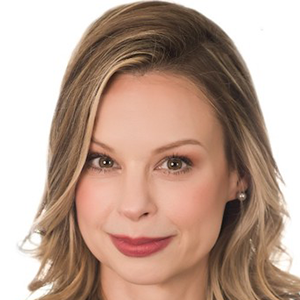 Crystal Lister
President, Omniangle Technologies

9:30am - 10:15am PT
153 - Certification Evaluation: Which Credentials Are Right for Your Career?
Breakout Workshop
With over 800 certifications out there how can you know what is right for your career? This discussion will cover different strategies to staying up to date, evaluating which credential is right for you, and planning for long-term career validation through upskilling and credentialing.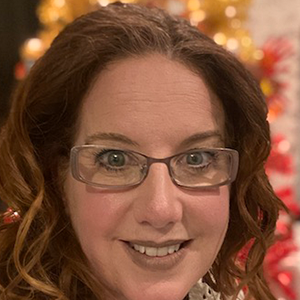 Suzanne Ricci
Chief Success Officer, Computer Coach IT Training

Kasandra Perez
IT & Business Training Strategist, Computer Coach IT Training

10:15am - 10:45am PT
161 - Keynote: Why Does Gender Matter in Climate Change?
Gender inequality coupled with the climate crisis is one of the greatest challenges of our time. It poses threats to ways of life, livelihoods, health, safety, and security for women and girls around the world. The Co-Founders of Women in Digital Transformation (WiDT) explain why it's essential to bridge this gender digital divide, sharing their own perspectives as well as valuable insights on leadership and significant findings from the Gender Digital Divide Index (GDDI).

Reyn Anderson
Co-Founder & Managing Director, Women in Digital Transformation

Kate Gromova
Co-Founder, Women in Digital Transformation

10:30am - 10:45am PT
162 - Keynote: Inspired to Be Part of the Solution
Seeing the devastating effects of climate change – specifically Hurricane Katrina – prompted Dr. Lisa Dyson to ask herself how she could be part of the solution. She saw the potential of recycling carbon to create a sustainable food supply, to sustain a planet expected to have 10 billion people by 2050. And thus was born an air-based meat alternative. In this remarkable keynote, Remarkable People Podcast host Guy Kawasaki interviews Dr. Dyson about her journey, about Air Protein, and about her hope for the future of Planet Earth.

Guy Kawasaki
Chief Evangelist, Canva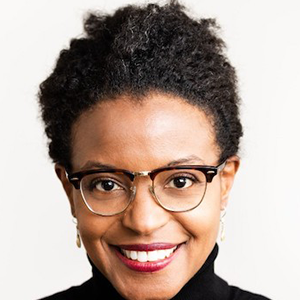 Lisa Dyson, Ph.D.
Founder & CEO, Air Protein

10:45am - 11:30am PT
171 - Robots for a Better World
Breakout Panel
Robots are becoming an integral part of our lives today. Robots are making our lives easier and the world greener. And yes, we rely on robots for a variety of tasks – from keeping our homes safe and our waterways clean to assisting passengers at airports and making agriculture more-environmentally friendly. Though many robots are being built to help society, can robots be designed with ESG (Environmental, Social, and Governance) in mind?
In this session, the experts will cover:
Designing innovative and sustainable robots that impact people and planet
How to factor in diversity and ESG in the planning process
Micromobility robots and the future of the industry
Career opportunities in robotics.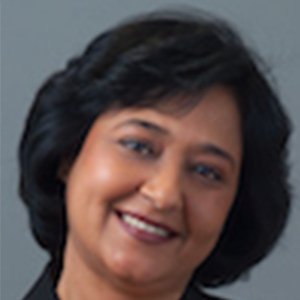 Parna Sarkar-Basu
CEO and Founder, Brand and Buzz Marketing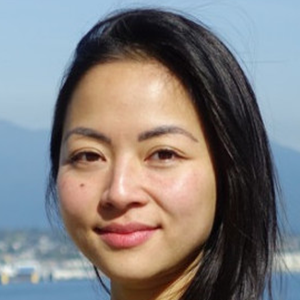 Jessica Yip
COO and Co-Founder, A&K Robotics

10:45am - 11:30am PT
172 - Facilitating Progress in a Virtual Setting
Breakout Panel
Facilitation is an important skill for progress. It is an especially important skill for navigating the challenges during digital transformations. Facilitation is a technique that helps us support the people we work with to understand and achieve shared goals and objectives. And as virtual interaction has overtaken in-person events since the beginning of the pandemic, the ability to facilitate well is even more important to enable purposeful and participative environments for people to feel safe to engage, learn, and collaborate. This panel will discuss their tips and tricks for facilitating progress in their teams through conversations and events. They'll also share how they adapted to virtual settings over the past two years.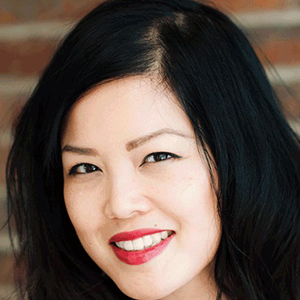 Patricia Kong
Head of Enterprise Solutions & Learning Enablement, scrum.org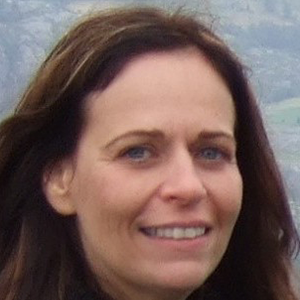 Glaudia Califano
Agile & Lean Coach, Red Tangerine
Magdalena Firlit
Professional Scrum Trainer & Agile Transformation Consultant, magdalenafirlit.com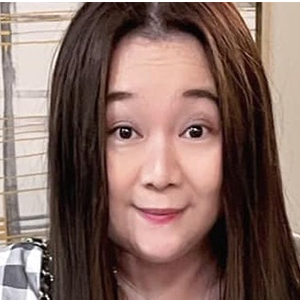 Mica Syjuco
Director, Technology Leadership, Avanade

10:45am - 11:30am PT
173 - Blockchain and Crypto: What You Need to Know NOW!
Breakout Workshop
Hear about crypto/blockchain 101, the current regulatory climate, and how this new and exciting area is changing the world for the better.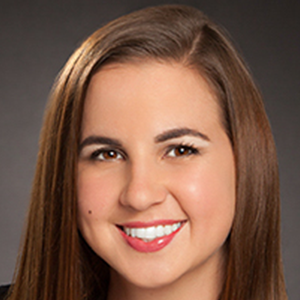 Hailey Lennon
Partner, Anderson Kill

10:45am - 11:30am PT
174 - Soft Skills: A Safe Place in a Complex World
Breakout Panel
Like software is to hardware: critical! So are soft skills to hard skills: necessary! These intangibles can sometimes do more than the things we see. We will talk about the importance of soft skills in saving our planet from leadership downfalls, stunted excellence, pitfalls in human development, downsizing EQ, and more.

Zienzi Dillon
Founder & CEO, Carmel Global Capital

Tinku Khanwalkar
Managing Attorney, AVK Counsel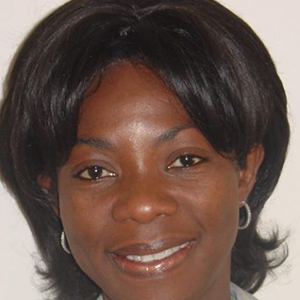 Ngozi Bell
Partner, Trans-Sahara Investment Corporation

11:30am - 12:30pm PT
191 - Coaching Circle: Powerful at Any Age (Limited Seating — Reserve My Seat)
What if...
This is all there is to life
I missed my big opportunity
I'm too old to change
It's too late to try something new
I had done things differently
I've been where you are and what I know with absolute certainty is... You are more powerful than you think you are, more powerful than you may be experiencing right now, and even more powerful than you believe you can be. You can have the life you desire. And, you can have the best career of your life after 40, 50, even 60 and beyond.
Takeaways:
Discover what gives you true power at any age
Learn about the two steps my clients take to avoid career traps
Outline the 5-step strategy for long term career success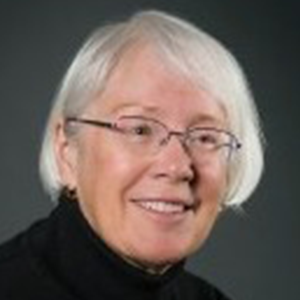 Jane Barr
Executive Coach , Kinnexion, LLC

11:30am - 12:30pm PT
192 - Coaching Circle: Walking the Tightrope: Mastering the Balance between Likability & Respect (Limited Seating — Reserve My Seat)
Coaching Circle
As women in traditional workplaces, we are often confronted with a double bind - show up as likable and be seen as less competent or worthy of leadership, or show up as competent and risk being seen as less likable. This often leaves us feeling as though we have a very fine line, or tightrope, to walk. In this session, you'll learn strategies to challenge the double bind and develop your own authentic leadership style.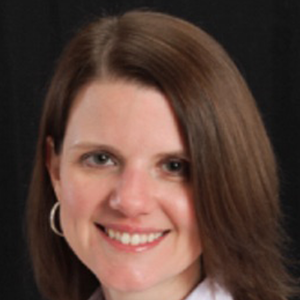 Kim Meninger
Executive Coach, Your Career Success

11:30am - 12:30pm PT
193 - Coaching Circle: Core Human Emotions and How They Show Up at Work (Limited Seating — Reserve My Seat)
Coaching Circle
Why do we do the things we do? Why is it that we measure success by status? What force drives all our decisions, actions, and quality of life? The answers to these questions can be explained by six core human needs and emotions. In this session, we will learn about these emotions so that you can better understand people's behavior, become more persuasive, and achieve your career goals faster.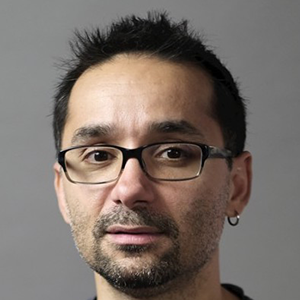 Berk Celebisoy
Co-Founder & Executive Coach, Daisuki Coaching

11:30am - 12:30pm PT
194 - Coaching Circle: Building Strategic Workplace Relationships During and Post-COVID (Limited Seating — Reserve My Seat)
Coaching Circle
The Covid pandemic has been a major disruptor to building and maintaining strategic networks, particularly in the workplace. In this Circle, we will explore ways to build and maintain strong workplace relationships whether your team is remote, in-person, or somewhere in between. Gain tips and leave with a plan for enhancing your workplace relationship-building skills.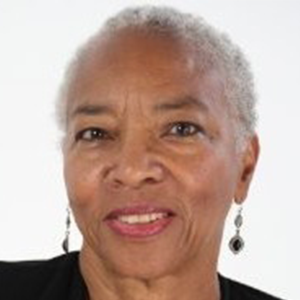 Jovita Jenkins
Executive/Leadership Coach, GOOYOW GROUP

11:30am - 12:30pm PT
195 - Coaching Circle: The Alchemy of Resilience (Limited Seating — Reserve My Seat)
Our world is Volatile, Uncertain, Complex, and Ambiguous (VUCA). We are currently recovering from the COVID-19 pandemic whilst reeling from the effects of increased incidences of police brutality, gun violence, gender-based violence, terrorism, kidnappings, domestic violence, bullying, divorces, and many other traumatic events. We have to be resilient to survive and thrive in this VUCA world. RESILIENCE is that ability to adapt well in the face of seemingly strong and persistent adversity. It is an essential skill for coping with the many obstacles we face in our lives. Unfortunately, the measures taken to keep the world safe have negatively affected many persons, families, and relationships. Due to the high level of trauma in our world today, many people don't really know what to do, how to cope, or how to make a comeback after being held in the throes of trauma for a lengthy time.

In this Coaching Circle you'll join Winifred Ereyi, a Certified Trauma Integrated Brain Health Coach and Leadership trainer, to learn about trauma, its effects on the body and brain, and how to build resilience in the face of your difficulties.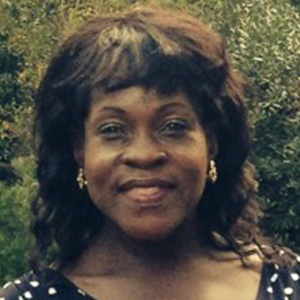 Winifred Ereyi
Head, WITI Africa

11:30am - 1:30pm PT
199 - Visit Company Showcases

6:00am - 6:30am PT
211 - Keynote: Standing at a Pivotal Moment in Human History
The digital revolution could be the single largest opportunity to achieve systems-level changes aligned to sustainable development goals (SDGs) – or the largest risk to entrench business as usual and accelerate the death of our planet. We need to harness the power while mitigating the risk. This will require not just one organization but unprecedented collaboration across government, companies, civil society, and more. The United Nations Environment Programme (UNEP) is facing this challenge head on, as a key member of its Digital Transformation Task Force, Pooja Munshi, shares with us today.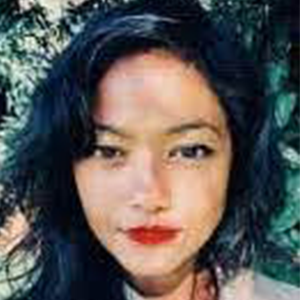 Pooja Munshi
Head of Web, Digital Transformation Task Force, UN Environment Programme

6:30am - 7:00am PT
212 - Keynote - Flipping VUCA: The Time Has Come
Women bear the brunt of the climate crisis as they represent about 80% of the people displaced by climate change. There is an urgency for women's participation more than ever in our current VUCA world. It is time to all work together to flip Volatility, Uncertainty, Complexity, and Ambiguity to Vision, Understanding, Clarity, and Agility. Dr. Eliane Ubalijoro shares her own extraordinary journey as well as her vision and her hope for sustainable digital transformations by the year 2030.

Marti Evans
Managing Director, Strategic Partnerships, WITI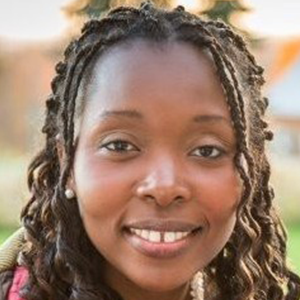 Eliane Ubalijoro, Ph.D.
Executive Director, Sustainability in the Digital Age

7:00am - 8:00am PT
221 - A Leadership Moment with WITI Africa Regional Network Leaders
Join WITI África Regional Leaders for an in-depth conversation on the challenges women in their regions face to take leadership roles in the tech sector - and how they intend to support these women to break free from the barriers to entry, retention, and promotion.

N. Absa Gningue
Founder, JEADER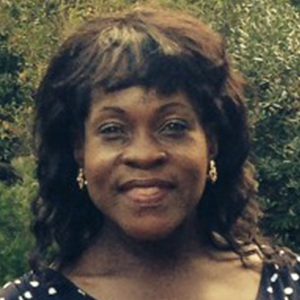 Winifred Ereyi
Head, WITI Africa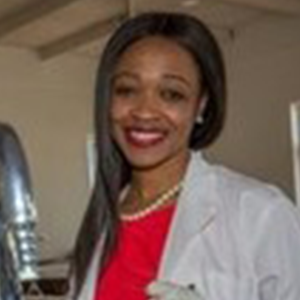 Sicelo Dube
Director & Founder, Elevate Trust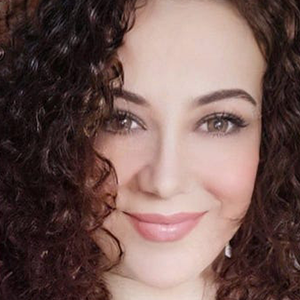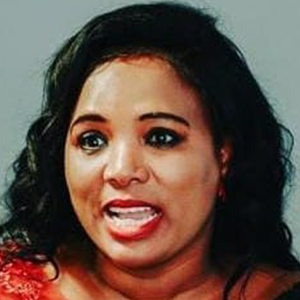 Nomazwi Mhloma
Deputy Head, IT, eThekwini Municipality

8:00am - 9:00am PT
231 - Global Networking!
A traditional Summit favorite! Here's a chance to meet and mingle with fellow Summit attendees from around the country and around the globe. Grab yourself a cup of coffee (or tea) and join us for an informal networking event. Jump in any time ... stay for 60 seconds or 60 minutes or anything in between … and open a new door.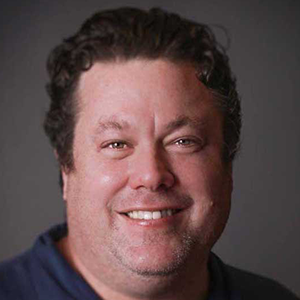 David Leighton
President & Co-Founder, WITI - Women in Technology International

9:00am - 9:45am PT
251 - Could Green Software Be Part of the Climate Solution?
Breakout Workshop
We're all aware of the impact of our actions in relation to carbon emission and energy efficiency in our daily lives - and with mindful energy use, reducing that impact through recycling and travel. But what about the software we design and build? Are we really aware of the impact software has on our environment, especially when deployed at scale? There is work being done to help figure out the impact of currently-running software, but ... is there a better way? As many companies shift their focus to sustainability, let's predict and improve our software environmental impact with the help of designers, software engineers, data scientists, and strategists. Join us to learn more about the challenge of carbon reduction through patterns, practices, and collaboration with the Green Software Foundation to improve (a) energy efficiency, (b) hardware efficiency, and (c) carbon awareness.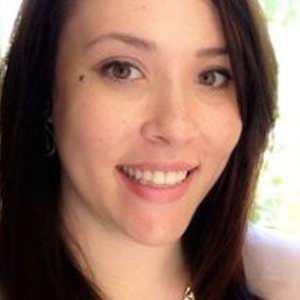 Diana Wolfe
Principal Applied Researcher, Emerging Technologies, Avanade

9:00am - 9:45am PT
252 - Can Sustainability Be Achieved with the Use of Drones?
The panel will discuss how drones are achieving sustainability using software, hardware, and drone services technology, and how drones are making a huge transformation in various industries. The discussion will encompass several drone applications harnessed to promote environmental sustainability, focusing on the use of drones for: * Agricultural Fields and Crops Inspection * Wildlife Tracking & Conservation * Replanting the Forests * Prevention of Disasters * Monitoring Energy Structures and Mining.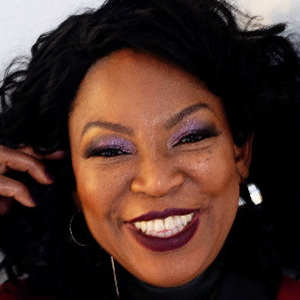 Samantha Scully
Founder & CEO, Sam Scully Staffing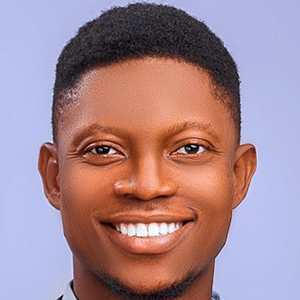 Cyril Azubuine
Non-Executive Board Member, African Youth Ignited 4IR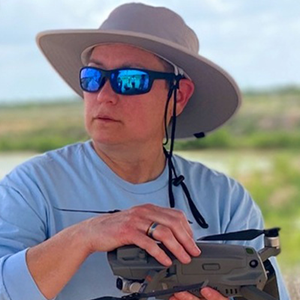 Sheila Bugbee
Founder & CEO, Bugbee Dronography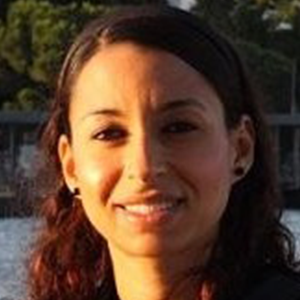 Eiman Suenaka
Founder, Vertical Air Mobility Media
Dayna Williams-Hunter
Founder & CEO, LA County Drones

9:00am - 9:45am PT
253 - Getting Help from Mentors to Prepare for Careers in the Digital Transformation Era
Breakout Workshop
ALL JOBS WILL CHANGE: Will you be ready? Mentors can help you:
-get relevant training on the job
-get knowledge and skills in the new emerging fields
-network with others transitioning to Digital Engineering
-use your development plan to open opportunities
-get assignments to hone your skills
-discover self-study options
-learn a new language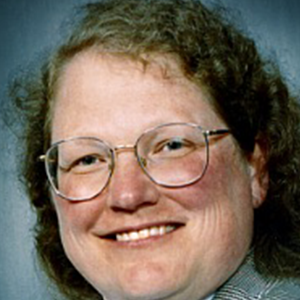 Carol Evanoff
CEO, Mapping Your Career Success

9:45am - 10:45am PT
261 - Soaring to New Heights: The Aerospace & Defense Industry's Digital Transformation Journey
Join top women leaders in the Aerospace and Defense industry as they speak to how they are enabling and executing digital transformation in production, supply chain, digital education, and sustainability. The discussion will encompass success stories as well as challenges the executives overcame to pave the future of technology in some of the world's most leading-edge companies.

Rachelle Putnam
Global IT Director, General Dynamics Land Systems

LeAnn Ridgeway
Chief Sustainability Officer, Collins Aerospace

Laxmi Sivashankar
Director, Digital Technologies, Collins Aerospace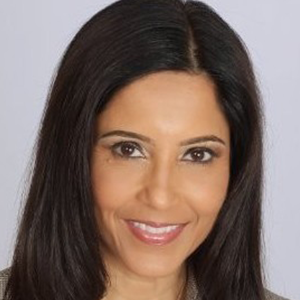 Aditi Banerjee, Ph.D.
Vice President, Aerospace, Defense & Manufacturing, DXC Technology

10:45am - 11:30am PT
281 - You Can Do This! Pivot into a Tech Career at Any Age
Breakout Workshop
Pivoting into a high-paying tech job is possible at any age, and with surprising little effort. A college degree is no longer necessary; the pivot simply requires a few weeks of part-time training to learn new skills. You can either transport your existing skills to a new exciting tech industry (making yourself relevant by learning about it). Or you can train for a few weeks online and learn some brand new skills and jump directly into the technology. Come and learn about options:
* Here are what we see as the growth areas
* Here are the skills you may need
* Here are some suggestions where you can learn those skills
* Here are some resources to find jobs.

Jacqueline Catala
Senior Consultant, Infrastructure & Cloud Practices, Spearhead Group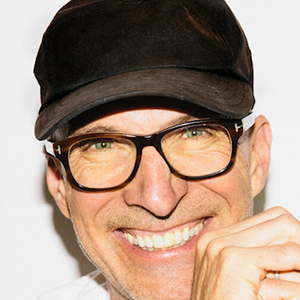 David Harry Stewart
Founder, Ageist

10:45am - 11:30am PT
282 - Artificial Intelligence (AI) and Analytics
Breakout Workshop
Do you know that 90% of AI projects fail? In this session, we will look at how to use AI to augment human ingenuity, reduce friction for customers, and do it with transparency, fairness, and robustness in mind. It's never been easier to use AI in a project - now we need to use it responsibly in projects built to scale. We will take a tour through the world's most interesting Applied AI APIs, and some jaw-dropping use cases. You will leave knowing not only how to supercharge your applications with Applied AI, but also how to do so responsibly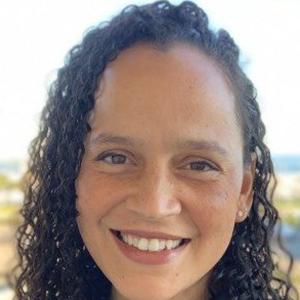 Noelle Silver
Founder, AI Leadership Institute

10:45am - 11:30am PT
283 - African Social Innovators Reimagine Climate-Positive Businesses & Products
Breakout Panel
Africa is plenteous with minerals. The mining industry is a big revenue-generator for African countries; however, there is an increasing international pressure for it to improve its environmental, social, and governance footprint whilst delivering cleaner, safer, more efficient processes as well as profit to shareholders. We will explore with women in mining how digital technology and innovation act as enablers and accelerators in remodeling the mining business for growth, profit sustainability, and Climate Positive.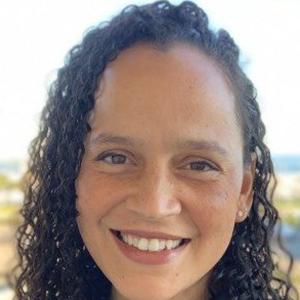 Winifred Ereyi
Head, WITI Africa

Janet Adeyemi
Founder & National President, Women in Mining in Nigeria

Sheron Kaviua
Technical Lead, Rosh Pinah Zinc Mine

Lightness Salema
CEO, Dream Developers Ltd.

11:30am - 12:30pm PT
291 - Coaching Circle: Transcending Rules, Roles & Controls in the Workplace (Limited Seating — Reserve My Seat)
Coaching Circle
Almost every woman at some point has experienced walking into a meeting fully prepared to present her idea, and then choked. Even Angela Merkel, the former Chancellor of Germany, claims to have spent entire nights prepping for meetings because she felt insecure. WITI's Carolyn Leighton has referred to this as the Collective Insecurity of Women. Dr. Deborah Sandella, award-winning psychotherapist and author of "Goodbye Hurt and Pain," originated a method called Regenerating Images in Memory (R.I.M.) that uses our imagination to free us of the negative thoughts, feelings, and memories that cause us to choke. R.I.M. is a body-centered transformational method based in science that feels like magic.

During this coaching circle, you'll have an opportunity to experience this method for yourself. In addition, you'll be participating in the first step of a research project to validate that this methodology has the power to change not only your life but the lives of millions of women working in technology.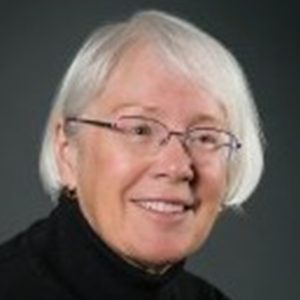 Jane Barr
Executive Coach , Kinnexion, LLC

11:30am - 12:30pm PT
292 - Coaching Circle: Using Self-Promotion Strategies to Advance Your Career (Limited Seating — Reserve My Seat)
Coaching Circle
Many women are reluctant to actively promote their value because it feels self-serving or inauthentic. Rather than promote themselves, they prefer to believe that their work will speak for itself. Unfortunately, without the confidence and commitment to share your value with others, you may lose out on important opportunities to raise your visibility, make a bigger impact and advance within your organization. In this interactive session, you'll learn practical, actionable strategies to help you authentically promote your value across your organization.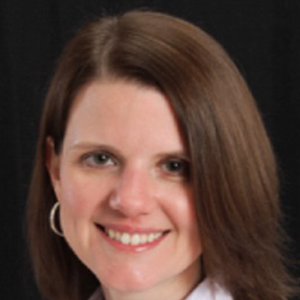 Kim Meninger
Executive Coach, Your Career Success

11:30am - 12:30pm PT
293 - Coaching Circle: Dealing with Difficult People (Limited Seating — Reserve My Seat)
Coaching Circle
Are you dealing with challenging behaviors in your work, at home, or socially? Do you work with colleagues, customers, or managers who are demanding, manipulating, or controlling? In this coaching circle you will discover the different types of difficult people and understand why they behave the way they do. You will also learn how you can increase your emotional agility in order to respond optimally to the situation and explore tactics that will prevent you from being manipulated by others.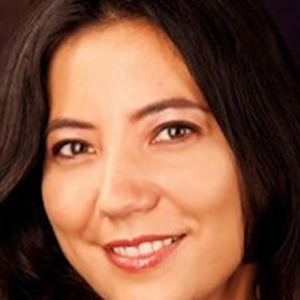 Manuela Pauer
Career & Leadership Coach, Pauer Coaching

11:30am - 1:30pm PT
299 - Visit Company Showcases
Frequently Asked Questions
About WITI
WITI (Women in Technology International) is committed to empowering innovators, inspiring future generations and building inclusive cultures. A leading authority of women in tech and business, WITI has been advocating and recognizing women's contributions in the industry for more than 30 years. The organization delivers leading edge programs and platforms for individuals and companies — designed to empower professionals, boost competitiveness and cultivate partnerships, globally. Our ecosystem includes more than 3 million professionals, 60 networks and 300 partners, worldwide.